---
Buy your ticket online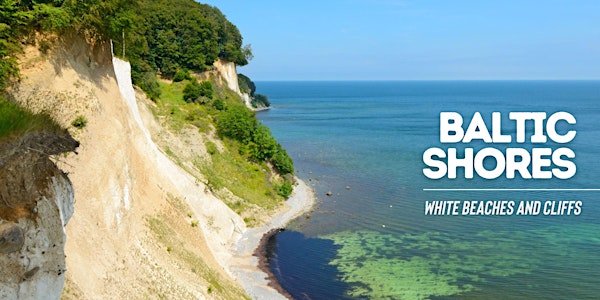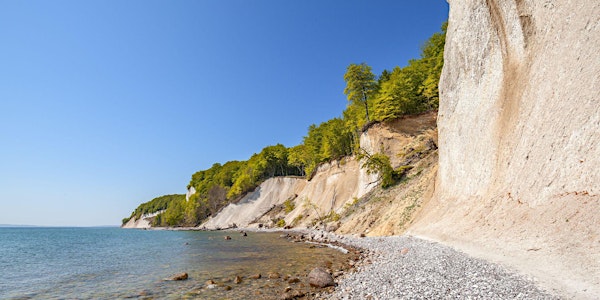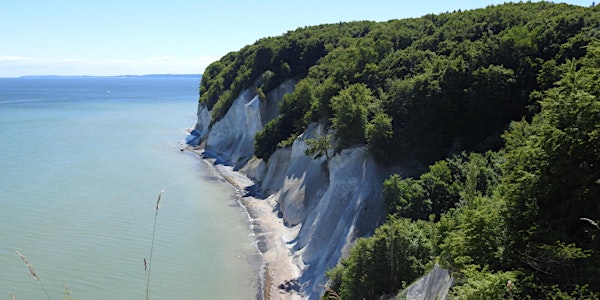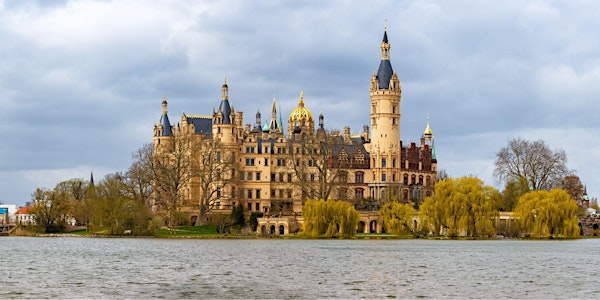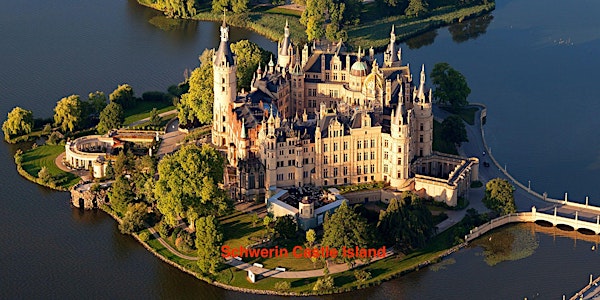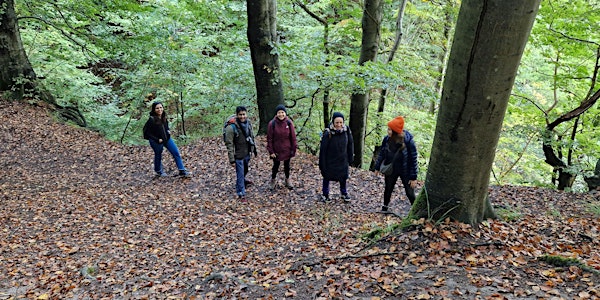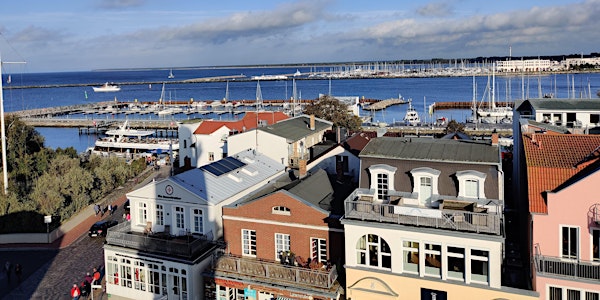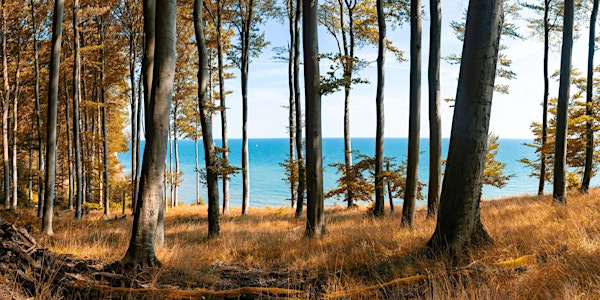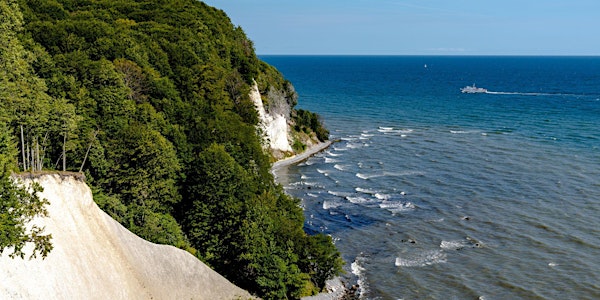 Hike along Europe's top-voted beach, UNESCO heritage forests & Chalky white cliffs that plunge into the emerald waters of the Baltic Sea
Let's discover Germany's wild north! We hike along endless stretches of unspoilt white beaches framed by the baltic sea and ghostly forests. We encounter a lonely lighthouse or two. Together we wander through a UNESCO heritage forest sitting on top of dramatic chalk cliffs that plunge into the emerald waters of the Baltic Sea. The cherry on top of our nature adventure is our visit to one of the most Disney-like castles in Germany – Schloss Schwerin and our stay in the charming Hanseatic harbour town of Rostock.
Whether you are a nature enthusiast, a photography lover, or simply seeking a tranquil escape, Baltic Shores is the perfect event for you. So pack your bags, put on your walking shoes, and get ready to be captivated by the beauty of the Baltic coastline.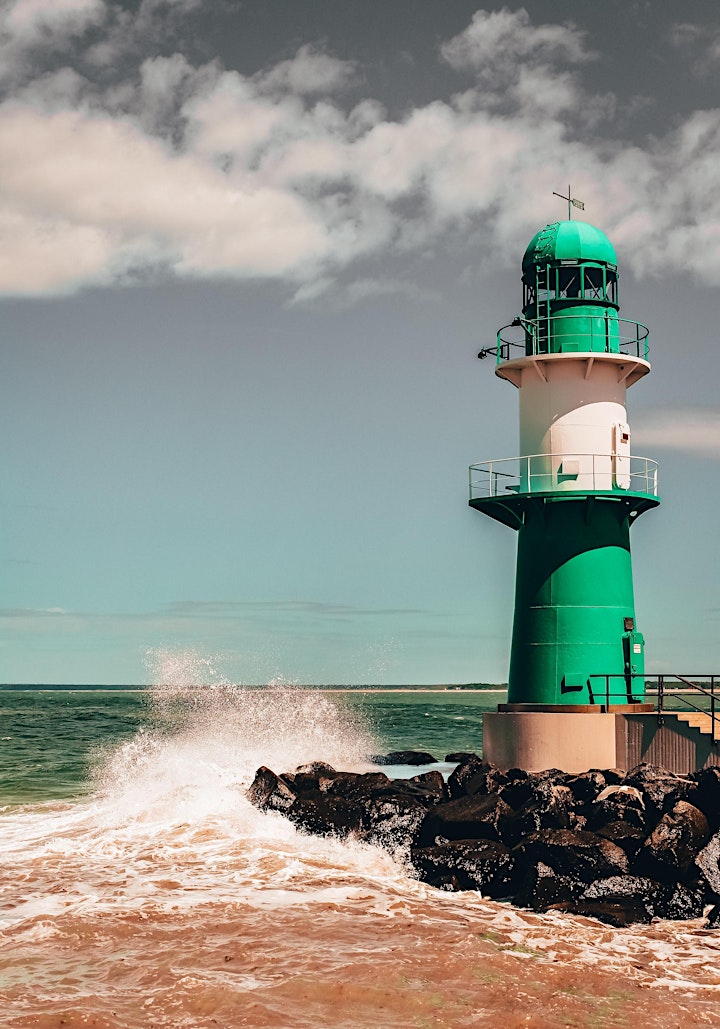 WHAT ARE SOME OF THE HIGHLIGHTS?
Jasmund National Park: Famous for containing Germany's largest chalk cliffs & UNESCO heritage beech forest.
Nienhagen Beach: A natural sandy beach, which is lonely for most of the year , offering peace and relaxation. It also offers a charming natural landscape with the contrast between the natural beach and the adjacent magical coastal forest area (ghost forest) with its rare flora and fauna.
Warnemunde Beach: The sand beach, which is 14 kilometres long and the broadest on the German Baltic coast, scores highly thanks to its size, visual attractions and the vibrancy on the promenade.
Schwerin Castle: Castle surrounded by lakes & forests that just makes it look like something from a fairytale.
Ghost Forest of Nienhagen: The unspoilt ghost forest with its characteristic, crooked trees is something very special. "Where the wind mows the grass" is what the locals say when they speak of this magical place: Because the curved grasses of the forest are constantly exposed to sea winds, they always seem to stay the same length.
Warnemunde Lighthouse: The lighthouse can be seen from almost anywhere in Warnemünde – and from 30 metres up inside the lighthouse you can see almost all of Warnemünde.A giant landmark that has been standing here over 120 years guiding sailors to safety in this the Baltic sea.
Discover Rostock: The Hanseatic City of Rostock. Rostock was the most important member of the "Hanse" (Hanseatic League) and the city gained great wealth in the past. Nowadays fascinates its visitors with impressive monuments: gorgeous gabled houses, great churches with more than 100 meter high towers, enormous cellars, impressive gates and massive dams.
WHAT IS THE PLAN?
Day 1: We catch a train to the picturesque castle of Schwerin. Schwerin castle sits on an island surrounded by lakes & forests, which all contributes to give it that stunning appearance. We meet our local guide outside the train station and then proceed getting enthralled by his stories about this magical castle town with the tour finishing right by the castle. Post the guided tour, we grab a bite / drink and admire the Castle gardens before heading to Rostock, where we would be staying in for the next 2 nights.
Day 2: Post breakfast, we are off to briefly explore the Hanseatic town of Rostock. We then take a train to the seaside town of Sassnitz to discover Rügen island and hike in UNESCO listed national park Jasmund along stunning white chalk cliffs that reach up to 100 meters while surrounded by beech forests. We hike almost the entire Jasmund National park, finishing back at Sassnitz and grabbing a bite / drink before heading back to Rostock.
Day 3: Post breakfast & checkout, we take a mix of train & bus to get to the beautiful seaside resort town of Nienhagen (hike starting point), where we would be hiking between Nienhagen beach & Warnemunde beach, one of Germany's most beautiful beaches. We'll say hello to an iconic lighthouse and walk 500m into the Baltic sea on a pier in Warnemunde where we grab a bite / drink before heading back to Rostock and then back home.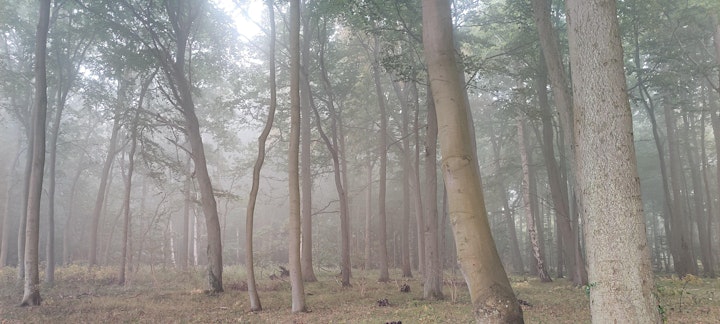 TRIP DETAILS
Start & End Date:
Sat, 30 Sep – Mon, 2 Oct
Note: Tue, 3 Oct is a public holiday in Germany
Starting time & location:
Option A: Joining from Berlin – Meet in Berlin Central Station at 7 AM on Saturday (exact platform to be advised one day before trip date).
Option B: Joining from anywhere else – Meet outside Schwerin HBF at 10 AM on Saturday.
Finishing time & location:
Hiking Distance:
Day 1: 10 km (exploring Rostock & Schwerin Castle)
Day 2: 11 km forest hike
Day 3: 14 km beach hike,
Hiking Difficulty: Intermediate – hiking at relaxed pace with multiple break times on well-marked paths, minimal elevation, sure-footedness & good fitness required
Price: Starting from €195 for adults (before any discounts).
What is Included?
Community guide for the entire trip (Guide speaks English, Spanish & Portuguese).
Shared accommodation for 2 x nights Note: Refer to Add-on's to further upgrade your accommodation to suit your requirement.
Guided hike of Jasmund National Park
Warnemunde Beach day out
Entry to historic lighthouse on Warnemunde
Guided walk around Rostock (time permitting)
Guided tour of Castle Town: Schwerin by Local guide
Entry to Schwerin castle
All public transportation for this trip from the meeting point to the finishing point. (Based on your ticket option)
Access to a dedicated whatsapp group for this event to connect with other trip mates, coordinate arrival options & stay in touch (link to whatsapp group in the ticket).
Access to a shared Google photo album where you can share & view all amazing pictures & videos from the trip (link to google photos album in the whatsapp group description).
Other Things of Note:
Baggage Storage (available for an additional fee of around 2 euros): Bag storage is available in Rostock & Schwerin train stations on Day 1, 2 & 3, we can just leave excess bags in accommodation.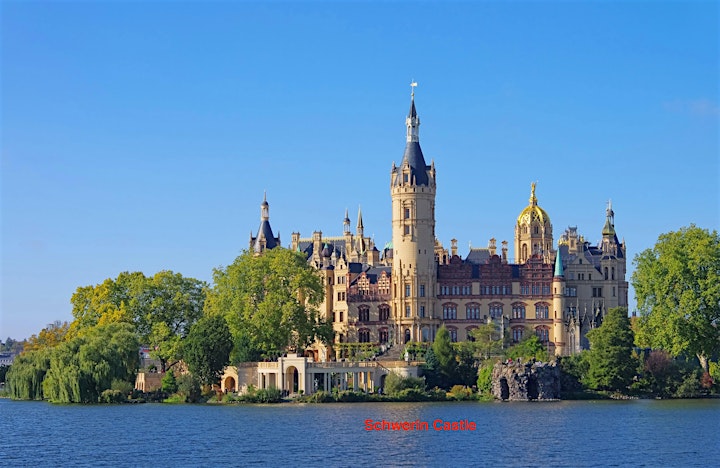 Schwerin Castle
WHAT ARE YOUR REVIEW'S LIKE FROM PREVIOUS TRIPS?
To go through our amazing reviews by participants, please click on the links below:
HOW DO I CONTACT YOU FOR ANY QUERIES / CONCERNS?
WHAT ARE YOUR REVIEW'S LIKE FROM PREVIOUS TRIPS?
To go through our amazing reviews by participants, please click on the links below:
WHAT IS NEXT?
WhatsApp Group: In the ticket confirmation page, you will find a link to a whatsapp group dedicated to this event. This group is where you can connect with trip mates, coordinate arrival options & stay in touch.
Trip Briefing: You will find a link in the whatsapp group description to a detailed trip briefing document providing details on what to expect, how to prepare etc.
Google Photos Album: You will find a link in the whatsapp group description to the shared google photos album where you can upload & view all shared photos & videos from the trip.
WHAT IS YOUR CANCELLATION POLICY?
Free cancellation up to 7 full days before the start of the trip. After that, cancel up to 5 days before the trip to get a 50% refund.
If the event is cancelled on our end, you will get a full refund.
Please note that the program, as well as the venue is subject to change due to extreme weather conditions, as well as to the characteristics and size of the group.
Urbanature Travel (UNT) needs a minimum of 5 participants for this trip to take place, else we may cancel this trip.
UNT reserves the right to cancel the trip, modify the route, change the accommodation or re-schedule hikes and without prior notice.
UNT is not responsible for any loss, theft, damage or personal injury that occurs during the trip.
ABOUT THE ORGANIZER
Organized by Urbanature Travel
Welcome my fellow travellers! We are looking to provide you with options to travel to amazing places with our like-minded community guides. Our trips would involve a mash-up of urban exploring and comfortable nature trails & hikes planned & designed by us to ensure that you have a great time & have a more holistic experience.
Looking forward to seeing you on our trips!!!