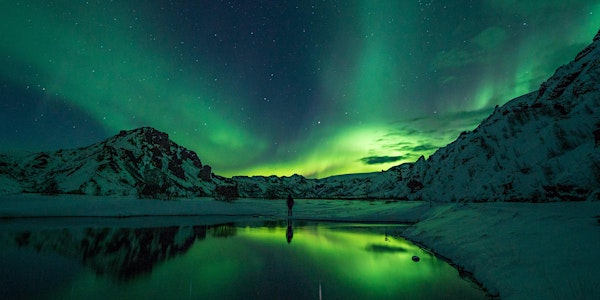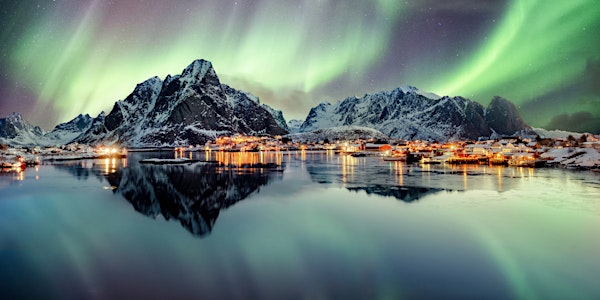 Journey to the far reaches of beautiful Norway in Winter to witness one of the most spellbinding phenomena in the natural world by night.
When and where
Date and time
October 5 · 10pm – October 8 · 10am CEST
Location
Alta Airport Altagårdskogen 32 9515 Alta NorwayShow map
WHY GO?
What better way to experience the Aurora Borealis aka Northern lights than in the city of northern lights, Alta. In Norwegian, Eventyr means both 'adventure' and 'fairy tale.' This is the perfect word to describe Alta, as it is a perfect place for active adventures in the mountains, forests and fjords that are reminiscent of fairy tale landscapes. The cold and long winters provide excellent conditions for dog sledding, skiing, snowmobiling, and other adventure activities. A modern city in Northern Norway surrounded by the arctic tundra and mountains, Alta is the ideal combination of natural and urban elements.
The celestial dance of lights, known as Aurora Borealis, or Northern Lights, is a phenomena as old as Earth's atmosphere. The first record of Aurora Borealis is believed to be in a 30,000-year-old cave painting in France. Since then, cultures around the world have marveled at its magic, giving rise to many fascinating legends and folklore.
In Norway alone, symbols linked to the northern lights are found on the Sámi shamanistic drum. They call it "Guovssahas," i.e. "the light that can be heard." During the Viking Age, the northern lights were said to be the armor of the Valkyrie warrior virgins that shed a strange flickering light. Today, locals respectfully refer to the lights as "the green lady."
TRIP DETAILS
Start & End Date: Thu, 5 October – Sun, 8 October
Starting location & time: Accommodation in Alta at 10 PM on Thursday night. Note: Exact accommodation details will be provided in the whatsapp group for confirmed participants closer to the trip date.
Finishing location & time: Alta Airport at 10:30 AM on Sunday.
Note: If you are arriving earlier, please us know in the sheet that will be shared with you closer to the event date, so that we can accordingly make the relevant pickup arrangements.
Price: Starting from €695 (before any discounts).
Hiking Difficulty: Minimal hiking involved which is also optional .
Price: Starting from €695
What is included?
Community leader & Local guide for the entire duration (Speaks English, Russian & Hindi)
3 x nights shared accommodation in Alta in two bdrm apmt with twin share room. Note: Additional accommodation upgrade options are available.
3 x nights Northern lights hunting with guide
Transportation for the entire trip.
Entry to Alta museum.
Entry to Northcape museum (weather permitting).
Road trip to Northcape – Northernmost point of Europe (weather permitting).
Guided walking tour of Alta (weather permitting).
Optional Activities (to be advised loser to the trip):
Hiking Alta canyon
RIB Boat adventure
BUY YOUR TICKET ONLINE
---
---
How to get to Alta?
Alta can easily be reached via a 2-hour direct flight from Oslo with plenty of flights leaving every day (please book this asap).
Alta is also just 40 mins by flight from Tromso.
For those travelling from Europe and looking to avoid flights, there is an option of a mix of train & buses. You will be travelling on the the famous Arctic Express train (Sleeper option) from Stockholm to Narvik (Norway). Tickets for the arctic express train can be bought from here.
Other Things of Note
You could face temperatures upto -10 degree celsius during this trip, so you need to be prepared.
All guides speak English for all the activities.
WHAT IS THE PLAN?
Day 0 : Travel to Alta from our respective homes and meet the guide directly at the accommodation (or at Alta airport based on your arrival time), and then we are off on our first night of Northern lights hunting.
Day 1: Post breakfast in a cafe, we head to supermarket for a quick shop and we are then off on a road trip to North cape. During the road trip we would be making a few stops along the way to see some of the cute fishing villages. At the north cape, we checkout the museum and the amazing views offered from the visitor centre. On the way back, we stop for dinner in a town along the way and then post dinner we are off Northern hunting on the way back to Alta.
Day 2: Post breakfast, we head to Alta museum to see historic rock art inscribed over 2000 years back. Once we are done with the museum, participants that have signed up for optional activities get dropped at the respective places. After the optional activities are completed, we head back to our accommodation for dinner followed by our last exciting night of hunting for Northern lights.
Day 3: Checkout of the accommodation and head to the airport and say our goodbyes before heading back to our respective homes.
Fun Facts:
Some of the first modern scientific studies of the northern lights were carried out in Alta, where the world's first permanent northern lights observatory also opened in 1899.
During summer Alta experiences the Midnight sun for almost 2 months when the sun does not set and vice versa during winter experiences Polar nights when the sun doesn't rise above the horizon, making it pitch dark for almost 2 months.
WHAT ARE YOUR REVIEW'S LIKE FROM PREVIOUS NORTHERN LIGHTS TRIPS?
To go through our amazing reviews by participants, please click on the links below: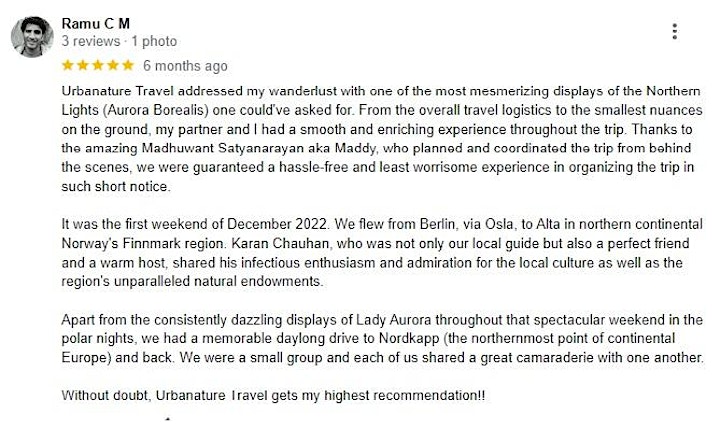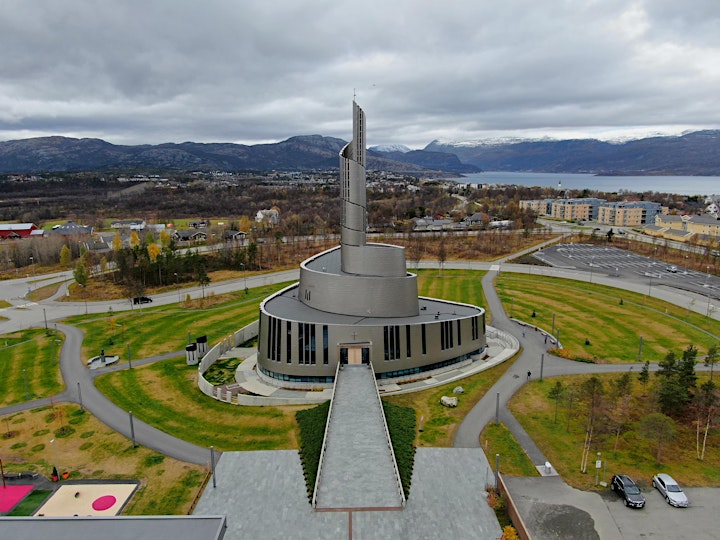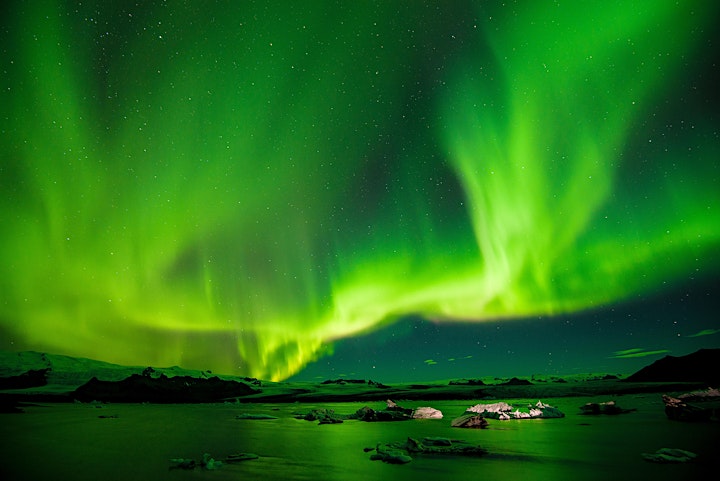 HOW DO I CONTACT YOU FOR ANY QUERIES / CONCERNS?
WHAT ARE YOUR REVIEW'S LIKE FROM PREVIOUS TRIPS?
To go through our amazing reviews by participants, please click on the links below:
WHAT IS NEXT?
WhatsApp Group: In the ticket confirmation page, you will find a link to a whatsapp group dedicated to this event. This group is where you can connect with trip mates, coordinate arrival options & stay in touch.
Trip Briefing: You will find a link in the whatsapp group description to a detailed trip briefing document providing details on what to expect, how to prepare etc.
Google Photos Album: You will find a link in the whatsapp group description to the shared google photos album where you can upload & view all shared photos & videos from the trip.
WHAT IS YOUR CANCELLATION POLICY?
Free cancellation up to 7 full days before the start of the trip. After that, cancel up to 5 days before the trip to get a 50% refund.
If the event is cancelled on our end, you will get a full refund.
Please note that the program, as well as the venue is subject to change due to extreme weather conditions, as well as to the characteristics and size of the group.
Urbanature Travel (UNT) needs a minimum of 5 participants for this trip to take place, else we may cancel this trip.
UNT reserves the right to cancel the trip, modify the route, change the accommodation or re-schedule hikes and without prior notice.
UNT is not responsible for any loss, theft, damage or personal injury that occurs during the trip.
ABOUT THE ORGANIZER
Organized by Urbanature Travel
Welcome my fellow travellers! We are looking to provide you with options to travel to amazing places with our like-minded community guides. Our trips would involve a mash-up of urban exploring and comfortable nature trails & hikes planned & designed by us to ensure that you have a great time & have a more holistic experience.
Looking forward to seeing you on our trips!!!