---
Buy your ticket online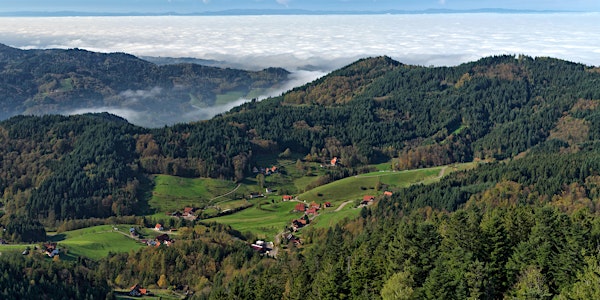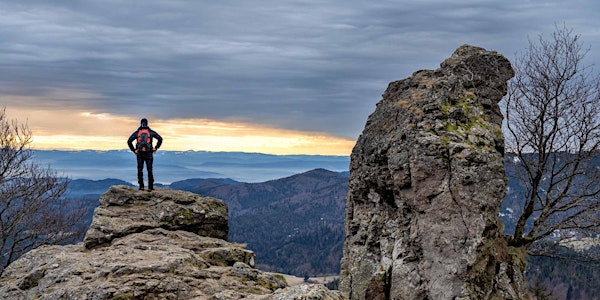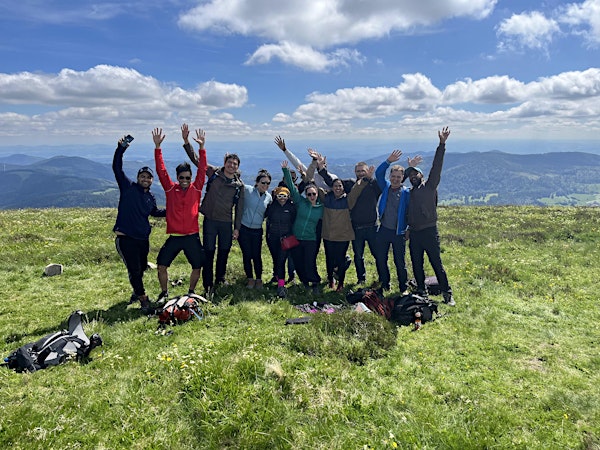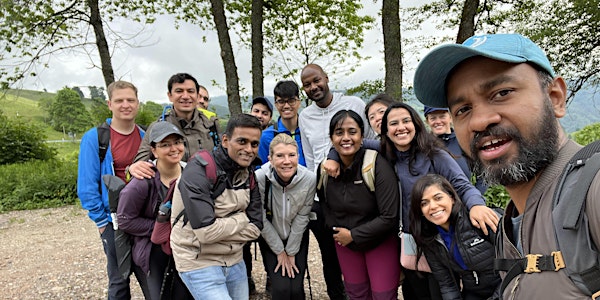 Hiking to see the amazing colours of Black Forest in Autumn
Join us for a breathtaking hiking experience in the enchanting Black Forest during the vibrant autumn season. Get ready to immerse yourself in a kaleidoscope of colors and witness nature's stunning transformation.
Embark on this unforgettable journey as we explore the picturesque trails and hidden treasures of the Black Forest. Marvel at the golden hues of falling leaves, the crispness in the air, and the tranquility that surrounds us.
Whether you are a seasoned hiker or a nature enthusiast, this event promises to be a delightful experience for everyone. Discover the beauty of this iconic German destination as we venture through its scenic landscapes and capture memorable moments along the way.
Don't miss out on this opportunity to witness the magic of autumn in the Black Forest. Lace up your hiking boots, embrace the beauty of nature, and join us for an adventure you won't soon forget!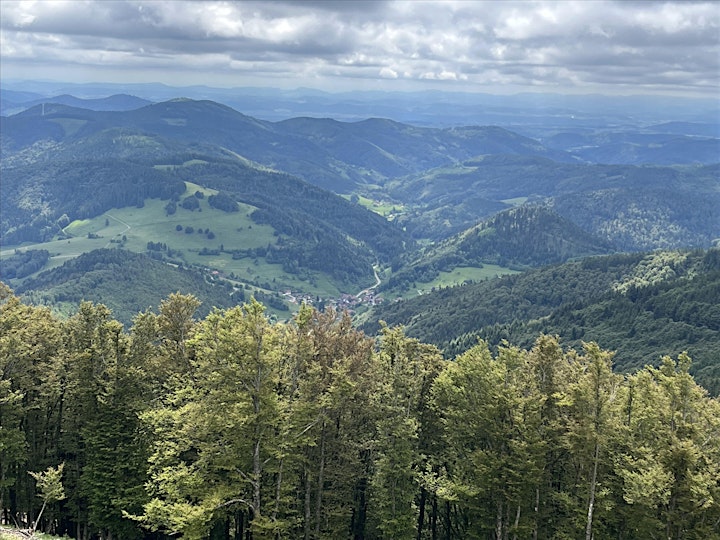 WHAT ARE SOME OF THE HIGHLIGHTS?
Discover Triberg (Cuckoo Clock Capital): Known as the unofficial cuckoo capital of the world and also houses the world's largest cuckoo clock. Cuckoo clocks are an important part of Black Forest history, and they have been made in the region since the 1700s. Besides that, Triberg is also famous for one of Germany's highest waterfalls with the area around the entrance to the waterfalls being reminiscent of Disneyland.
Discover Freiburg: A vibrant city in southwest Germany's Black Forest, is known for its temperate climate and reconstructed medieval old town, crisscrossed by picturesque brooks (bächle). Situated in the heart of the major Baden wine-growing region, Freiburg also serves as the primary tourist entry point to the scenic beauty of the Black Forest.
Feldbergsteig: A hiking trail with many superlatives! Stunning views and impressive nature make this path exciting and varied from the first to the last step. You are led over pastures, through steep slopes and forests. Feldberg at 1,493 meters (4,898 ft) is the highest point in the Black Forest, the highest point in Germany outside of the Alps, offering vast panoramic views – you can even see Mont Blanc during good weather. the crowning glory with being the cherry on top.
Feldsee : The Feldsee, also known as the Feldbergsee, is located in the Southern Black Forest Nature Park. A circular path around the lake shows interested hikers all sides of the cirque lake, known as the dark eye.
Panoramic Trail (Baden-Baden – time perrmitting): Varied and exciting trail that takes you along Castle ruins from the Middle Ages, hidden forest paths and the large rock pillars of the Battert. The cliffs always promise a fantastic view over the city of Baden-Baden through to Alsace.
Discover Baden Baden: Considered one of the most beautiful spots in Black Forest, this 19th–century town is filled with striking french architecture and old-world luxury. Baden-Baden is part of the transnational UNESCO World Heritage Site under the name "Great Spa Towns of Europe", because of its famous spas and architecture that exemplifies the popularity of spa towns in Europe in the 18th through 20th centuries.
Caracalla Thermal Baths in Baden-Baden (optional): Named after the Roman Emperor Caracalla who came to Baden-Baden in the third century to soak his arthritis away, Caracalla is the modern response to a traditional bathing culture – an experience of all senses.
Schwarzwald Bahn: Schwarzwald Bahn (Black Forest railway) passes directly across the Black Forest, through spectacular scenery, and passing through numerous tunnels and viaducts.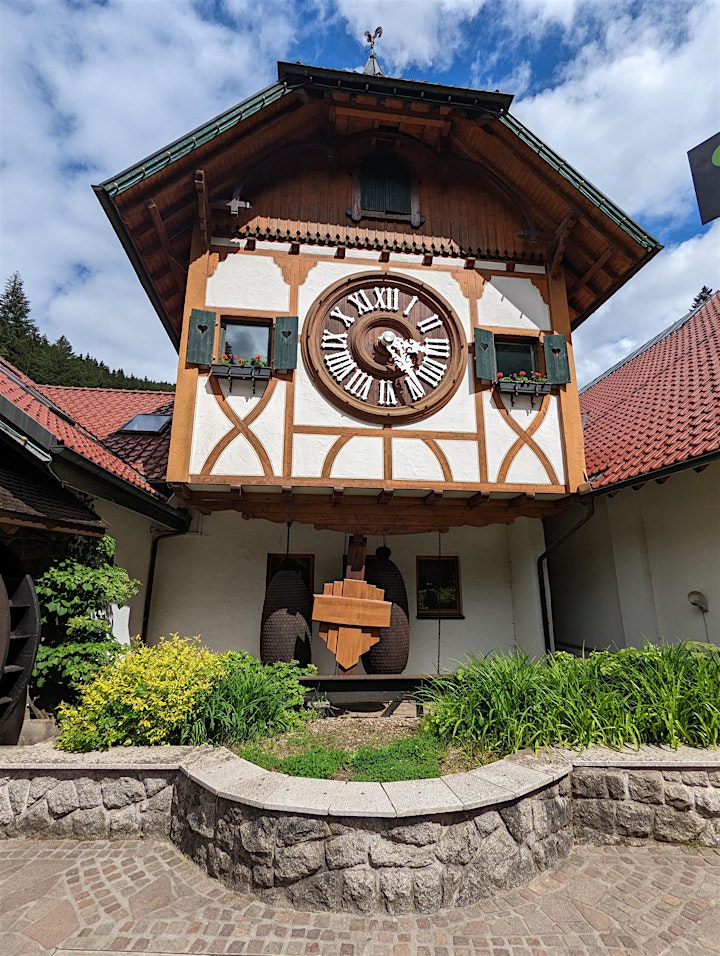 Trip Details:
Start & End Date: Friday night, 27 Oct – Tue, 31 Oct.
Meeting location & time: Meet outside Freiburg(Breisgau) Train station at 8 pm on Friday.
Note: If you are arriving / departing earlier or later, please make us aware, so that we can make relevant arrangements.
Price: Starting from 320 euros (before any discounts).
Hiking Distance:
Day 0 (No hiking): Meet and greet in Freiburg.
Day 1: 5km – Discover Triberg & the famous waterfalls
Day 2: 15 km – Hiking Feldbergsteig with with ascent & descent of over 500m.
Day 3: 10km – Exploring Baden-Baden and the doing the Panaromic trail.
Day 4 (minimal hiking): 5km -Exploring Heibelberg and short hike on the philosphers trail
Hiking Difficulty: Intermediate – Hiking moderate distance at moderate pace with multiple break times on steep paths and stairs (in certain parts), moderate elevation, sure-footedness & good fitness is required.
What is included ?
Community guide & leader for the entire trip (Speaks English & hindi). Note: English is the main language on this trip.
4 nights x shared accommodation in Freiburg (3 nights) & Heidelberg (1 night). Note: Refer to add-on's for accommodation upgrade options possible.
Guided hike Feldbergsteig
Guided hike in Triberg
Guided hike on philosophers trail in Heidelburg.
Walking tour of Baden-baden by a Local guide.
Entry to Triberg waterfalls.
All transportation included from the meeting location to the finishing location (based on your ticket selection).
Organizing breakfast, lunch & dinner places (payment to be made by participants).
Access to a dedicated whatsapp group for this event to connect with other trip mates, coordinate arrival options & stay in touch (link to whatsapp group in the ticket).
Access to a google photos album dedicated to this trip, where you can share all your amazing pics & videos.
How to get to Freiburg?
Flight: Closest airports are Basel (Switzerland) or Frankfurt (Germany) and from there you can catch a train that will take 1 – 2 hours to get to Freiburg.
Train: Flixtrain & Db Bahn have cheap train tickets currently from Berlin to Freiburg (Breisgau) train station.
Please reach out directly for Flight or Train inclusive offers from anywhere in Europe.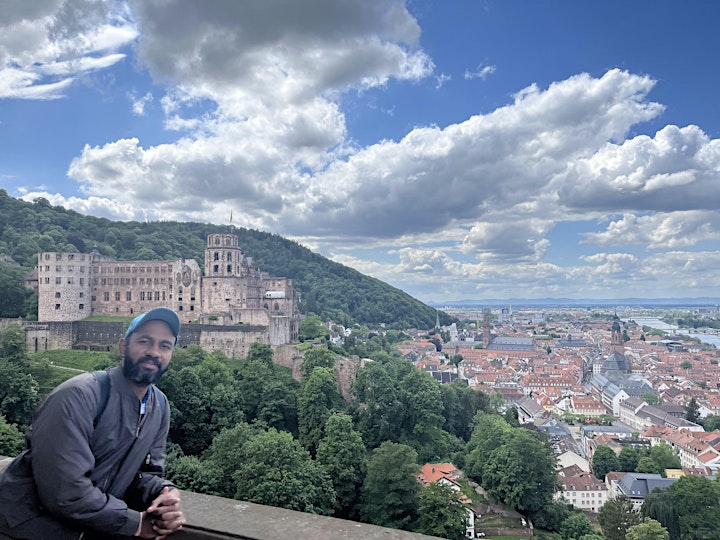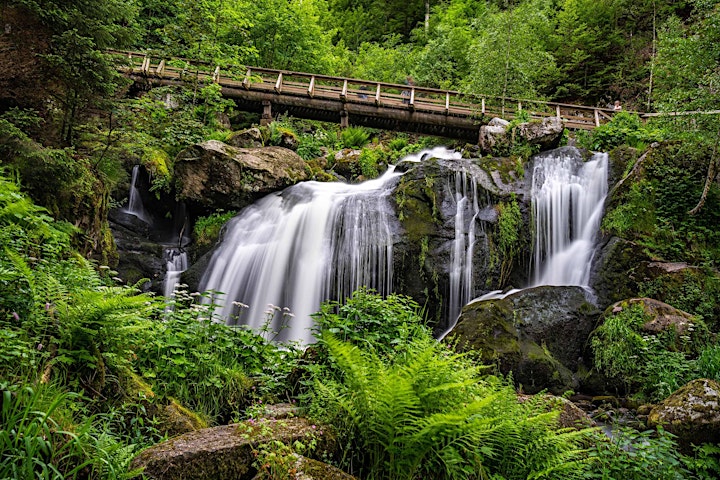 WHAT IS THE PLAN?
Day 0 (Friday) – Meet & Greet in Freiburg: Meet your guide and the rest of the participants outside Freiburg train station and then head to the accommodation or if you are arriving earlier or later, can meet directly at the accommodation in Freiburg. Note: We would be staying in Freiburg for the next 3 nights
Day 1: Discover Triberg (Cuckoo Clock Capital of the world) – Starting early Saturday morning, we take a train to Triberg from Freiburg that is considered one of the most beautiful train journeys in Germany. Once in Triberg we do a short hike to get to the world's biggest cuckoo clock and also discover the area around the waterfalls. Once we have explored Triberg, we head to Freiburg – The main entry point to the scenic beauty of the Black Forest (Schwarzwald). Once in Freiburg, we head to our accommodation.
Day 2:Hiking Feldbergsteig – Post an early breakfast, we catch public transport to get to the starting point of Feldbergsteig hike. Today we would be hiking to the summit of the Feldberg, the highest mountain outside of the German alps . Once at the summit, we capture the stunning sights of Black forest before grabbing a bite/drink at the historic huts and possibly having a "black forest cake" (if they have not already sold out of it) before heading down and catching public transport to get back to our accommodation in Freiburg.
Day 3:Explore Baden-Baden & hike the Panaromic trail – Post breakfast & checkout, we head to Baden-Baden to explore this beautiful town filled with stunning French architecture along with a hike that takes you along ruins from the Middle Ages, offering a unique panoramic view of Baden-Baden and the Rhine valley. Post Baden-Baden we catch a train to Heidelberg where we will be staying tonight.
Day 4: Exploring Heidelberg & heading back home– Post breakfast & checkout, we head towards Heidelberg. Heidelberg is the epitome of German romanticism. It contains one of the most popular castle ruins in Germany, this town is filled with majestic cityscapes and a palpable historic atmosphere . It is also consistently voted among one of Germany's most beautiful towns. Once we are finished with Heidelberg, we head to the train station where we say our Good bye's and head back home after a magical 4 days.
Fun Fact
The Romans gave the mountain range the name "Black Forest" because of the densely packed conifer trees — which are very dark green — found in the area. The forest is not actually black when you look at it, but the Romans felt it was scary and dark because no light showed through the dense canopy of spruce, hence giving it the name silva nigra.
There are thermal springs that are popular in the region with the Romans starting the communal bathing trend that continues today with the 12 thermal springs surrounding the town of Baden-Baden and the 30 spas you can visit. The mineral water supposedly has healing properties, so be sure to spend a day or two soaking, especially great after a long hike.
Many famous German tales are believed to be set there, including the famous story of Hansel and Gretel. When you walk amongst the woods, soak up the magical atmosphere and look around carefully – you might see something even more magical than the old trees and ruins.
HOW DO I CONTACT YOU FOR ANY QUERIES / CONCERNS?
WHAT ARE YOUR REVIEW'S LIKE FROM PREVIOUS TRIPS?
To go through our amazing reviews by participants, please click on the links below:
WHAT IS NEXT?
WhatsApp Group: In the ticket confirmation page, you will find a link to a whatsapp group dedicated to this event. This group is where you can connect with trip mates, coordinate arrival options & stay in touch.
Trip Briefing: You will find a link in the whatsapp group description to a detailed trip briefing document providing details on what to expect, how to prepare etc.
Google Photos Album: You will find a link in the whatsapp group description to the shared google photos album where you can upload & view all shared photos & videos from the trip.
WHAT IS YOUR CANCELLATION POLICY?
Free cancellation up to 7 full days before the start of the trip. After that, cancel up to 5 days before the trip to get a 50% refund.
If the event is cancelled on our end, you will get a full refund.
Please note that the program, as well as the venue is subject to change due to extreme weather conditions, as well as to the characteristics and size of the group.
Urbanature Travel (UNT) needs a minimum of 5 participants for this trip to take place, else we may cancel this trip.
UNT reserves the right to cancel the trip, modify the route, change the accommodation or re-schedule hikes and without prior notice.
UNT is not responsible for any loss, theft, damage or personal injury that occurs during the trip.
ABOUT THE ORGANIZER
Organized by Urbanature Travel
Welcome my fellow travellers! We are looking to provide you with options to travel to amazing places with our like-minded community guides. Our trips would involve a mash-up of urban exploring and comfortable nature trails & hikes planned & designed by us to ensure that you have a great time & have a more holistic experience.
Looking forward to seeing you on our trips!!!