🌟 NEW DAY TRIP! Step Back in Time with the Medieval Festival at Merville-Franceville-Plage! 🌟
Join us for an amazing experience!
Every year, for two days, the beach of Merville-Franceville-Plage in Normandy transforms into a fantastical medieval land during a unique festival in France, attracting more than 100,000 visitors.
The Festival, which will take place by the beach, is both a special and captivating event that will transport you back in time, into the magical atmosphere of the Middle Ages.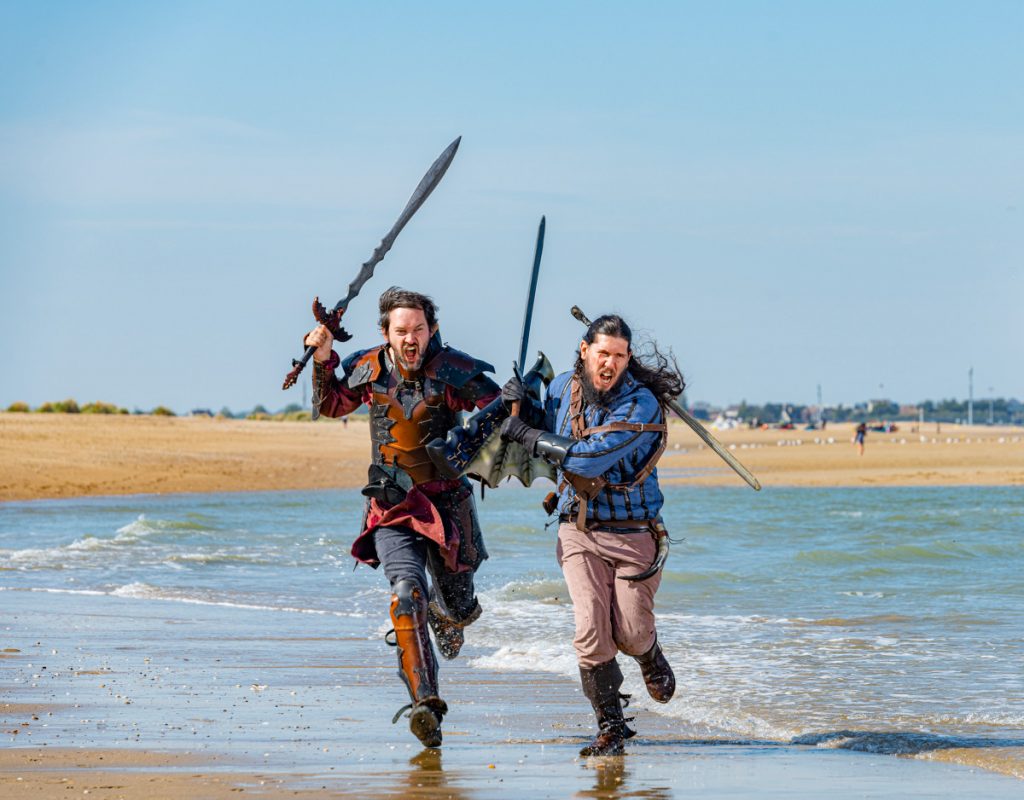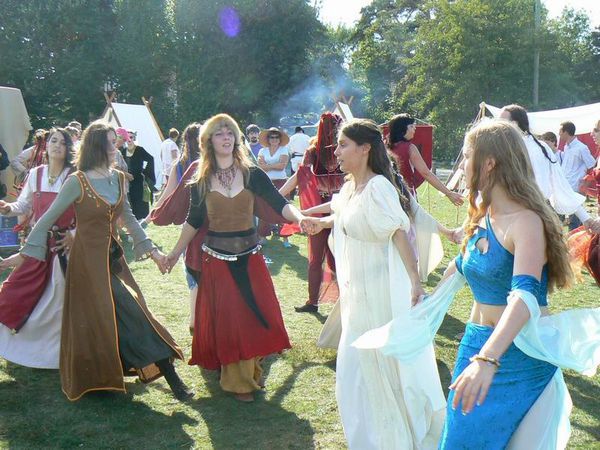 📆 Date: September 17
📍 Departure Point: 26-28 bis, Place de la Nation, 75012 Paris
⏰ Departure Time: 07:45 AM
⏰ Arrival Time at Destination: 10:45 AM
⏰ Return Time: 05:30 PM
⏰ Arrival Time in Paris: 09:00 PM
💰 Round-trip Rates:
Adults: €35
Children (2 to 13 years): €25
👶 For babies, it's FREE!
[Note: Membership cards are not required for this trip]
Here are more details about this festival:
🎎 Costumes and Atmosphere:
Participants and locals dress up in medieval costumes, either authentic or inspired, creating a truly unique atmosphere.
🎉 Parades and Shows:
Festive parades accompanied by traditional music and medieval dances. You can also enjoy street theater performances and shows by street artists, immersing you in the medieval universe.
🛍️ Markets and Bazaars:
Explore markets and bazaars offering artisanal products, jewelry, clothing, and artwork, all in the spirit of the Middle Ages.
🍗 Traditional Gastronomy:
Don't miss the opportunity to taste traditional medieval cuisine and savor the delights of history.
🏖️ Other Attractions:
The Castle, an architectural treasure nestled in nature.
The Park, perfect for a relaxing day amid natural beauty.
The Beach, to enjoy swimming and sunbathing on a fine sandy beach.
📞 Reservations: Send a WhatsApp message to +33 6 60 25 62 66 (Vincent).
(en français)
🌟 NOUVELLE EXCURSION ! Remontez le temps avec le Festival Médiéval à Merville-Franceville-Plage ! 🌟
Rejoignez-nous pour une expérience incroyable !
Chaque année, pendant deux jours, la plage de Merville-Franceville-Plage en Normandie se transforme en un fantastique univers médiéval lors d'un festival unique en France, attirant plus de 100 000 visiteurs.
Le Festival, qui aura lieu en bord de mer, est un événement à la fois spécial et captivant qui vous transportera dans l'atmosphère magique du Moyen Âge.
📞 Réservations : Envoyez un message WhatsApp au +33 6 60 25 62 66 (Vincent).
📆 Date : 17 septembre
📍 Point de départ : 26-28 bis, Place de la Nation, 75012 Paris
⏰ Heure de départ : 07h45
⏰ Heure d'arrivée à la destination : 10h45
⏰ Heure de retour : 17h30
⏰ Heure d'arrivée à Paris : 21h00
💰 Tarifs aller-retour :
Adultes : 35 €
Enfants (2 à 13 ans) : 25 €
👶 Pour les bébés, c'est GRATUIT !
[Note : Les cartes de membre ne sont pas nécessaires pour ce voyage]
Voici plus de détails sur ce festival :
🎎 Costumes et Ambiance :
Les participants et les locaux se déguisent en costumes médiévaux, authentiques ou inspirés, créant une atmosphère véritablement unique.
🎉 Défilés et Spectacles :
Des défilés festifs accompagnés de musique traditionnelle et de danses médiévales. Vous pourrez également profiter de représentations théâtrales de rue et de spectacles d'artistes de rue, vous immergeant dans l'univers médiéval.
🛍️ Marchés et Bazars :
Explorez des marchés et des bazars proposant des produits artisanaux, des bijoux, des vêtements et des œuvres d'art, tout dans l'esprit du Moyen Âge.
🍗 Gastronomie Traditionnelle :
Ne manquez pas l'occasion de goûter à la cuisine médiévale traditionnelle et de savourer les délices de l'histoire.
🏖️ Autres Attractions :
Le Château, un trésor architectural niché dans la nature.
Le Parc, parfait pour une journée relaxante au milieu de la beauté naturelle.
La Plage, pour profiter de la baignade et du bronzage sur une belle plage de sable fin.
📞 Réservations : Envoyez un message WhatsApp au +33 6 60 25 62 66 (Vincent).