---
Buy your ticket online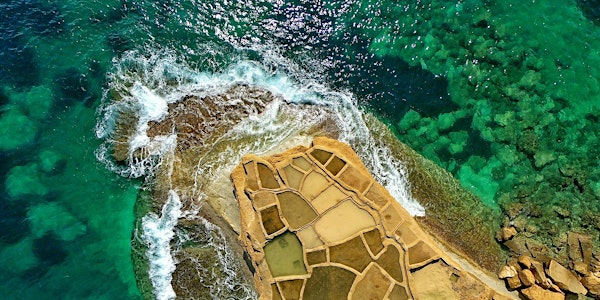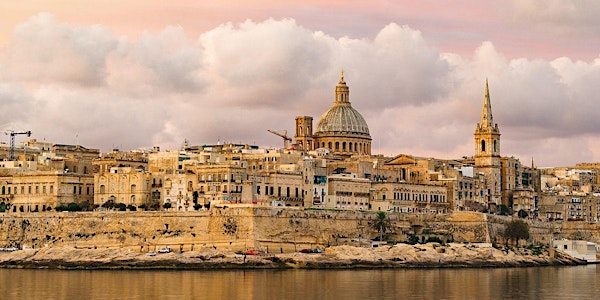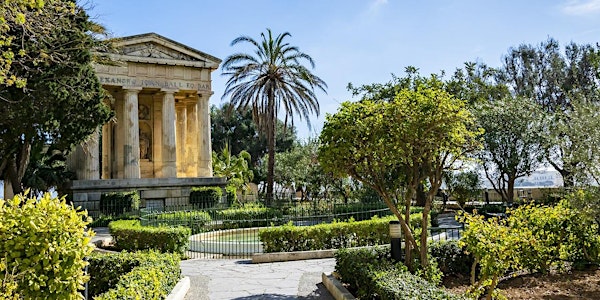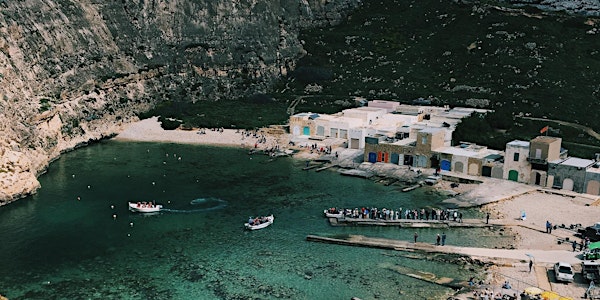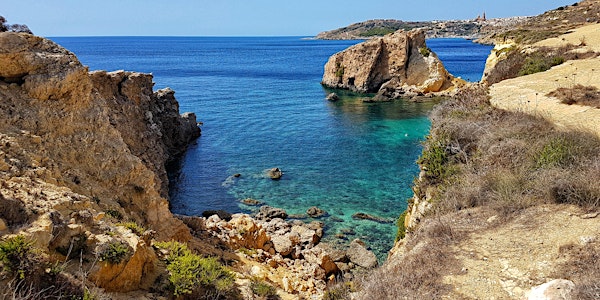 Let's hit the trails and uncover the hidden gems of Malta while enjoying the festive spirit this Christmas—join us for an unforgettable trip
WHY GO?
Malta and Gozo have a unique history, stunning landscapes, rich cultural heritage, and warm Mediterranean charm. Here are some factors that make Malta and Gozo truly distinctive.
Malta's strategic location in the Mediterranean Sea has made it a crossroads of civilizations for millennia. The Maltese Archipelago is home to some of the world's oldest freestanding structures, the megalithic temples incl. Ġgantija on Gozo.
The Mediterranean Sea surrounding Malta and Gozo is renowned for its crystal-clear waters, making it a paradise for water enthusiasts. Dramatic cliffs and hidden coves to picturesque valleys and clear blue waters, Malta and Gozo offer diverse and captivating outdoor settings.
The culinary scene in Malta and Gozo is a blend of Mediterranean flavours and influences from the various cultures that have inhabited the islands.
Maltese people are known for their warm hospitality and friendliness toward visitors. Engaging with locals provides an opportunity to experience the genuine warmth and character of the islands.
WHAT ARE SOME OF THE HIGHLIGHTS?
Valletta: Valletta is the capital city of Malta, a small island nation in the Mediterranean Sea. Valletta has a rich and fascinating history. It was founded by the Order of St. John in the 16th century after the Great Siege of Malta, and it played a crucial role in the defence of the island against various invaders. The city's strategic location and fortifications have earned it UNESCO World Heritage Site status.
Inland Sea: The lagoon is connected to the open sea by a naturally occurring rock arch. This unique geological formation allows seawater to flow in and out of the lagoon, creating a connection between the Inland Sea and the Mediterranean Sea.
Salt pans: The salt pans have a history that dates back to ancient times. The practice of salt production has been passed down through generations and is closely tied to the island's cultural heritage. Some families have worked these salt pans since the 1860's
Victoria: Victoria is situated in the centre of the island of Gozo, making it a central hub for transportation, commerce, and cultural activities.It has a rich history that dates back to ancient times. It was initially settled by the Romans and has been inhabited by various civilizations throughout the centuries. The city is home to historical sites, narrow winding streets, and charming architecture that reflect its diverse past.
Ġgantija (Optional-add on): The Ġgantija Temples are ancient megalithic structures that date back to around 3600 BC, making them one of the oldest freestanding stone structures in the world. They were constructed during the Neolithic period by the prehistoric inhabitants of Malta.
Blue Lagoon: The Blue Lagoon in Malta is a stunning natural attraction known for its crystal-clear, turquoise waters. It's located on the small island of Comino, situated between the main islands of Malta and Gozo.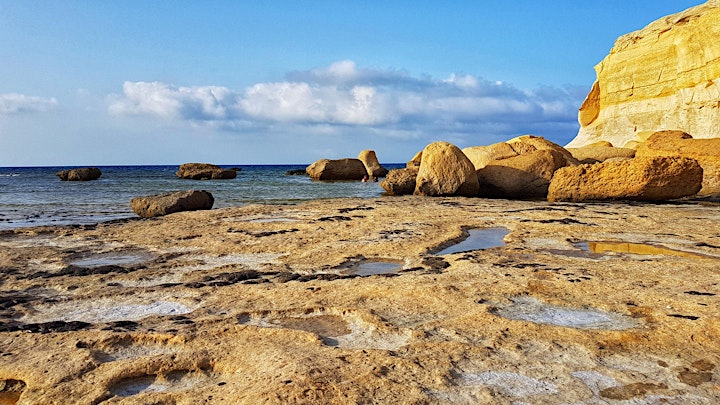 TRIP DETAILS
Start & End Day: Friday night, 22 Dec – Wed, 27 Dec
Meeting location & time: Castille Hotel (Valletta Malta) @ 8 pm on 22 Dec.
Finishing location & time: The Duke Boutique Hotel (Victoria Gozo) @ 11 am on 27 Dec.
Note: If you are leaving earlier or later, please let us know in the sheet that will be shared with you closer to the event date, so that we can accordingly make the relevant drop-off arrangements.
Hiking Distance:
Day 0 (Friday): <3 km – Arrive in Valletta and meet up with participants.
Day 1: 4 km – Walking Tour Valletta + around 4 km Mixta Cave Gozo
Day 2: 15 km – Ghasri Valley – Salt pans hike
Day 3: 15 km – Wardija Point hike- Fungus Rock
Day 4: 10 km – Comino Island
Day 5 (Wednesday): No Hiking as heading back home.
Hiking difficulty: Intermediate – hiking at relaxed pace on well-marked paths, moderate elevation, sure-footedness & good fitness required
Price: Starting from 695 euros (Before any discounts are applied).
Included:
Community leader & guide for the entire duration (Guide speaks English & German). Note: English is the main language on this trip.
4 x nights twin-share accommodation in hotels in Valetta & Gozo. Note: Additional accommodation upgrade option is available from Add-on's.
Breakfast for all 5 days is included.
Transportation for the entire trip starting from the meeting location to the finishing location.
Guided walking tour of Valletta by a local guide
Boat trip to Comino
Access to a WhatsApp Group dedicated for this trip where you can connect with other confirmed participants.
Access to a Google Photos album dedicated to the trip where you can share all your amazing pics & videos.
Optional Add-on (More details on this closer to the trip date)
Entry fee to Ġgantija Temples
How to get to Malta?
Flying is the fastest way to reach Malta (Malta International Airport), with direct flights from most European cities.
WHAT IS THE PLAN?
Day 0 (Friday) – Meet & Greet: Arrive in Malta and then catch a bus / taxi to get to accommodation in Valletta where you would be meeting your guide for this trip as well as the other participants joining from various parts of Europe. Enjoy a relaxing evening dining out together.
Day 1 – Explore historic city of Valletta: After breakfast we meet our tour guide for a fantastic and fascinating journey into the history of Malta and the city of Valletta. Post tour we have a lunch break, then collect our belongings and head to the port to sail to the Northern island of Gozo. After our arrival we go straight to our hotel and settle in. On our first day on Gozo we have a wonderful option to visit two very famous and historical locations not too far away from the city of Victoria. The Ġgantija Temples and the Tal-Mixta Cave.
Day 2 – Ghasri Valley (Salt pans hike): After a hearty Gozorian breakfast we head off on our first official hike. A 15 km hike to the beautiful northern coast visiting stunning cliffs, the salt pans, Xwejni Bay and the amazing citadel of Victoria. This area has been inhabited since the bronze age so it's steeped in fascinating history. A great start!
Day 3 (Christmas Day) – Wardija Point hike (Fungus Rock): Ok Ok Fungus rock doesn't sound too inviting especially on Christmas Day but this hike is a real treasure. Actually our two main destinations on this hike which we think you will truly enjoy on this day will be the Blue Hole and the Inland Sea. Mix these with fantastic views from the majestic cliffs of southern Gozo where we get to see the famous Fungus Rock. We recommend even though it is December to bring your swimming gear in case you want to take a dip into the Blue Hole or Inland Sea. After we arrive back at the hotel we freshen up and then it's time for our Christmas dinner. HO HO HO
Day 4 – Blue & Crystal Lagoon Comino Island: An absolute must do trip to the small island of Comino famous for its blue waters and its rugged cliffs. After a relaxing morning which means not having to rise from bed too early we enjoy our breakfast and then meet our bus which takes us to the Mgarr harbour where we take a short ferry ride to Comino Island. The hike on the Island is only around 10 km, so we will have enough time and energy to enjoy the lagoons for as long as we desire. It is Christmas after all! We return to our hotel and enjoy our final evening together with food and drink and memories.
Day 5 – Head Back Home: After check out we make our way back to Malta island and to our respective flights home.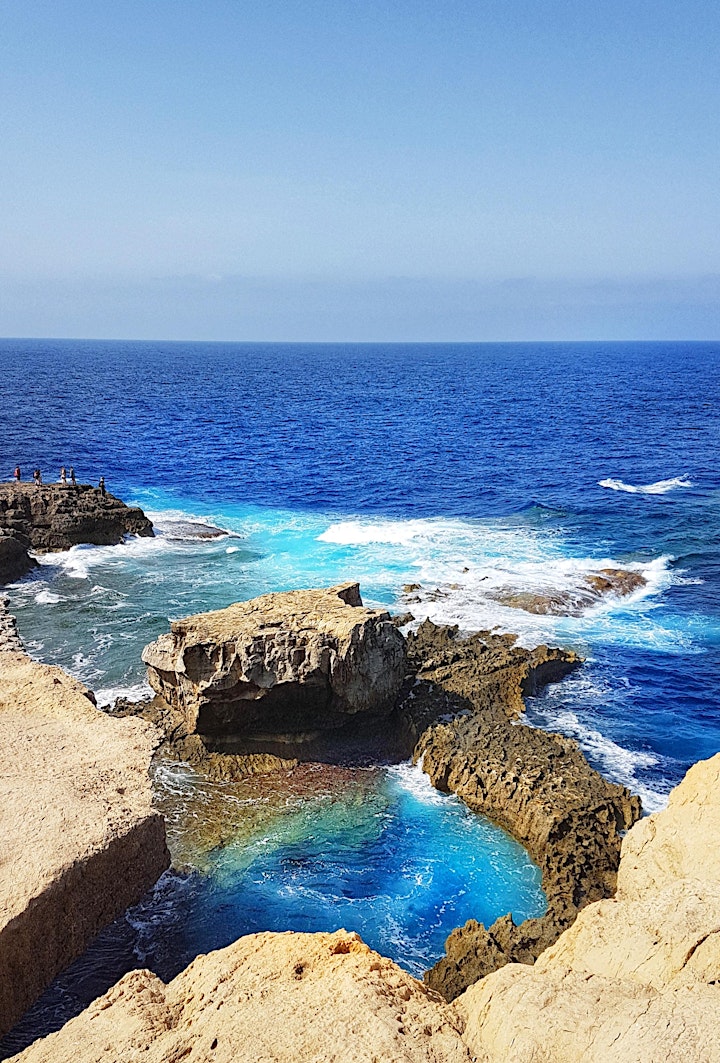 HOW DO I CONTACT YOU FOR ANY QUERIES / CONCERNS?
WHAT ARE YOUR REVIEW'S LIKE FROM PREVIOUS TRIPS?
To go through our amazing reviews by participants, please click on the links below:
WHAT IS NEXT?
WhatsApp Group: In the ticket confirmation page, you will find a link to a whatsapp group dedicated to this event. This group is where you can connect with trip mates, coordinate arrival options & stay in touch.
Trip Briefing: You will find a link in the whatsapp group description to a detailed trip briefing document providing details on what to expect, how to prepare etc.
Google Photos Album: You will find a link in the whatsapp group description to the shared google photos album where you can upload & view all shared photos & videos from the trip.
WHAT IS YOUR CANCELLATION POLICY?
Free cancellation up to 7 full days before the start of the trip. After that, cancel up to 5 days before the trip to get a 50% refund.
If the event is cancelled on our end, you will get a full refund.
Please note that the program, as well as the venue is subject to change due to extreme weather conditions, as well as to the characteristics and size of the group.
Urbanature Travel (UNT) needs a minimum of 5 participants for this trip to take place, else we may cancel this trip.
UNT reserves the right to cancel the trip, modify the route, change the accommodation or re-schedule hikes and without prior notice.
UNT is not responsible for any loss, theft, damage or personal injury that occurs during the trip.
ABOUT THE ORGANIZER
Organized by Urbanature Travel
Welcome my fellow travellers! We are looking to provide you with options to travel to amazing places with our like-minded community guides. Our trips would involve a mash-up of urban exploring and comfortable nature trails & hikes planned & designed by us to ensure that you have a great time & have a more holistic experience.
Looking forward to seeing you on our trips!!!