Get ready to immerse yourself in the rich culture, breathtaking landscapes, and delicious cuisine that Bulgaria has to offer.
---
Buy your Ticket Online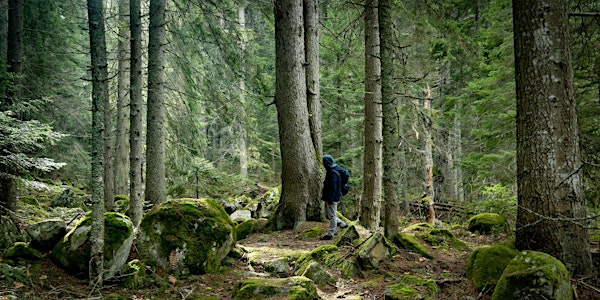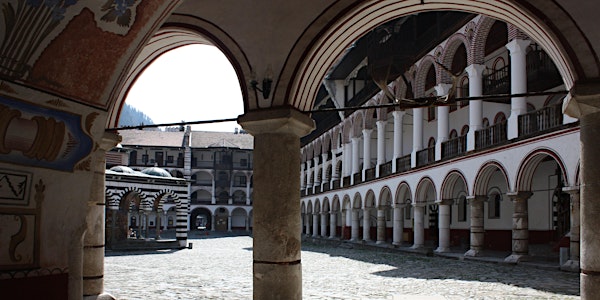 Location
Sofia, Bulgaria
Date and time
Friday night, 15 Dec – Monday, 18 Dec
About this event
Discover Bulgaria over 3 days
Join us for an exciting adventure as we explore the vibrant country of Bulgaria!
Over the course of 3 days, we will take you on a journey through ancient cities, picturesque mountains, and charming villages. Marvel at the stunning architecture of Sofia, the capital city, and discover its fascinating history. Explore the mystical beauty of the Rila Monastery, a UNESCO World Heritage site nestled in the mountains.
Indulge in traditional Bulgarian dishes and savor the flavors of the local cuisine. From hearty banitsa to mouthwatering kebapche, your taste buds will be delighted at every meal.
Experience the warmth and hospitality of the Bulgarian people as you interact with locals and learn about their customs and traditions. From folk dances to traditional crafts, you'll get a glimpse into the rich cultural heritage that makes Bulgaria so unique.
Don't miss this incredible opportunity to discover the hidden gems of Bulgaria. Book your spot now and get ready for an unforgettable adventure!
WHAT ARE SOME OF THE HIGHLIGHTS?
Exploring Sofia: Step into the heart of Bulgaria's capital city, Sofia, where history comes alive through its ancient architecture, vibrant markets, and charming streets. Explore the iconic Alexander Nevsky Cathedral, the awe-inspiring Saint Sofia Church, and the historical Sofia Synagogue. Immerse yourself in the city's bustling energy, rich traditions, and diverse culinary delights.
Bansko – Pearl of the Pirin Mountains: Bansko is mainly known as a winter resort, being a starting point for skiers in Pirin. It competes with the most famous winter resorts in France, Switzerland, Italy, and Austria.
Hiking in Bansko: Hiking in Bansko provides an opportunity to venture into forests, hills, or mountainous areas. It's a serene and immersive experience, allowing participants to appreciate the natural beauty of the region.
ASP Thermal pool & Spa: ASP is a spa and entertainment complex located at the foot of Pirin in the town of Dobrinishte . The thermal pools here are fed entirely with thermal mineral water, springing from its own water sources. In all seasons, the mineral water, with proven healing properties, suitable for balneotherapy and rehabilitation, maintains a temperature in the various pools between 30-40 C. The medical pool, saturated with hydromassage effects, is suitable for people who come to take care of their health and spirit. By immersing in the thermal mineral water, you will restore your strength and reduce the level of stress and pain from injuries and sprains, after mountain hikes and skiing in winter.
Rila Monestry: The Rila Monestry is located in a remote and picturesque area, surrounded by forests and the natural beauty of the Rila National Park. The monastery was founded in the 10th century by the hermit Ivan Rilski, also known as St. John of Rila, who chose the location for its seclusion and natural beauty. Over the centuries, the monastery has been destroyed and rebuilt several times. The current structures date mainly from the 19th century. The Rila Monastery features a distinctive architectural style, characterized by its medieval fortress-like appearance. The frescoes at the Rila Monastery are considered masterpieces of Bulgarian medieval art. They represent a unique blend of religious themes, folklore, and historical events.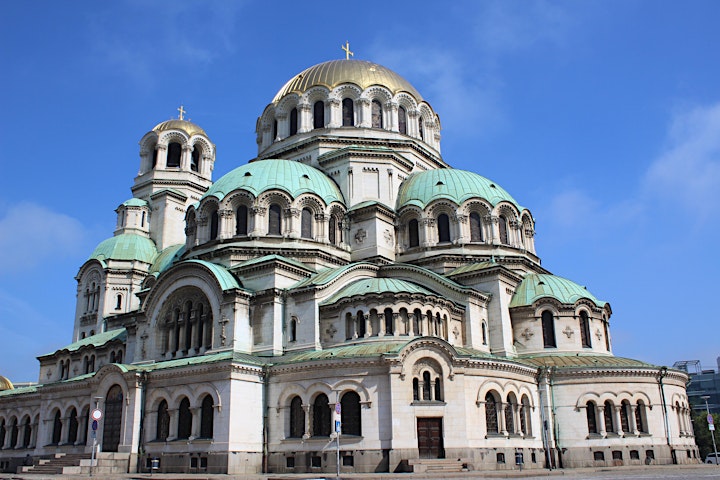 TRIP DETAILS
Start & End Date: Friday night, 15 Dec – Monday, 18 Dec
Meeting location & time: Accommodation in Sofia at 6pm on Friday evening
Finishing time & location: Accommodation / Airport in Sofia at 5:30pm on Monday evening
Note: Accomodation details will be provided in the whatsapp group for confirmed participants.
Price: Starting from €395 (before any discounts).
Hiking Distance:
Day 1: (Friday): <5km – Arrive in Sofia city center and then based on arrival time go for a stroll around Sofia.
Day 2: <5km Exploring around Bansko.
Day 3: 10km – Hiking in Pirinn mountains
Day 4: <5km – Rila Monastery
Hiking Difficulty: :Intermediate – Hiking a moderate distance at moderate pace with multiple break times on steep paths and stairs, moderate elevation, sure-footedness & good fitness is required.
What is included ?
Community leader & local guide for the entire trip (Speaks English & Bulgarian).
3 nights x shared accommodation. Note: Reach out directly for more details if needed.
Guided hike by local Bulgarian guide.
Breakfast & dinner for 2 days.
All transportation from the meeting location to the finishing location.
Entry to Thermal pool & spa.
Access to a dedicated whatsapp group for this event to connect with other trip mates, coordinate arrival options & stay in touch (link to whatsapp group in the ticket).
Access to a google photos album dedicated to this trip, where you can share all your amazing pics & videos.
Other Things of Note:
Additional accommodation upgrade is possible.
Reach out directly if you need us to organize accommodation for Monday night in Sofia.
Fun Facts
Bulgaria is one of the oldest European countries established in 681 AD.
Bulgaria has the second most number of natural mineral springs in Europe.
Bulgaria is one of the biggest wine-exporting countries in the world.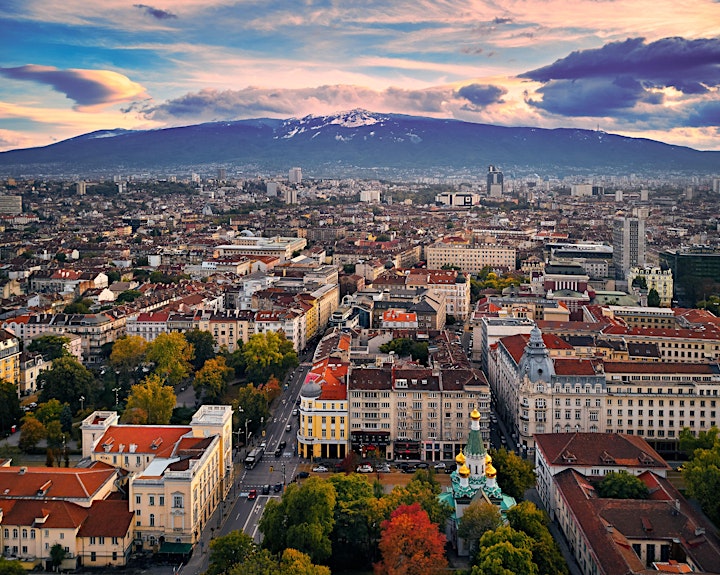 Sofia aeriel view
WHAT IS THE PLAN?
Day 1 – Meet & Greet: Meet your local guide & other participants at your accommodation on Friday evening. Depending on your arrival time, we go for a short stroll around Sofia and possibly also explore some Xmas markets.
Day 2 – Exploring Sofia: Unveil Ancient Treasures & Travelling to Bansko: Your local guide we will take you on tour around Sofia's treasures and experience the real Bulgarian atmosphere and great food. Once we are finished with this, we head to Bansko – Pearl of the Pirin and get there by evening. Post a short break, we are off to explore Bansko and it's old town.
Day 3 – Hiking around Bansko: Bansko has a lot of amazing trails and we will talk one of those After the long day of hiking, we then you will have then going to a Thermal pool, which is on 3 km away from Bansko – in Dobrinishte.and after that visit a traditional Mehana (type of a restaurant) for dinner where you can taste typically local dishes. Bansko also offer a great night life with a lot of pubs and bars, so you can continue with the drinks after dinner.
Day 4 – Rila Monastery & Head back to Sofia – Post breakfast and checkout, we head to Rila Monestry, which is regarded as one of Bulgaria's most important cultural, historical and architectural monuments. A visit to Bulgaria wouldn't be complete without exploring the stunning Rila Monastery. Nestled amidst the mountainous backdrop, this UNESCO World Heritage site is a masterpiece of Bulgarian architecture and spirituality. Admire its intricate frescoes, iconic Hrelyo Tower, and serene. Once we have finished exploring this beautiful monastery, we head back to Sofia aiport / respective accommodation where the trip ends.
HOW DO I CONTACT YOU FOR ANY QUERIES / CONCERNS?
WHAT ARE YOUR REVIEW'S LIKE FROM PREVIOUS TRIPS?
To go through our amazing reviews by participants, please click on the links below:
WHAT IS NEXT?
WhatsApp Group: In the ticket confirmation page, you will find a link to a whatsapp group dedicated to this event. This group is where you can connect with trip mates, coordinate arrival options & stay in touch.
Trip Briefing: You will find a link in the whatsapp group description to a detailed trip briefing document providing details on what to expect, how to prepare etc.
Google Photos Album: You will find a link in the whatsapp group description to the shared google photos album where you can upload & view all shared photos & videos from the trip.
WHAT IS YOUR CANCELLATION POLICY?
Free cancellation up to 7 full days before the start of the trip. After that, cancel up to 5 days before the trip to get a 50% refund.
If the event is cancelled on our end, you will get a full refund.
Please note that the program, as well as the venue is subject to change due to extreme weather conditions, as well as to the characteristics and size of the group.
Urbanature Travel (UNT) needs a minimum of 5 participants for this trip to take place, else we may cancel this trip.
UNT reserves the right to cancel the trip, modify the route, change the accommodation or re-schedule hikes and without prior notice.
UNT is not responsible for any loss, theft, damage or personal injury that occurs during the trip.
ABOUT THE ORGANIZER
Organized by Urbanature Travel
Welcome my fellow travellers! We are looking to provide you with options to travel to amazing places with our like-minded community guides. Our trips would involve a mash-up of urban exploring and comfortable nature trails & hikes planned & designed by us to ensure that you have a great time & have a more holistic experience.
Looking forward to seeing you on our trips!!!