Venice is a city in northeastern Italy and the capital of the Veneto region. It is situated across a group of 118 small islands that are separated by canals and linked by bridges, of which there are 400. The islands are located in the shallow Venetian Lagoon, an enclosed bay that lies between the mouths of the Po and the Piave Rivers. Parts of Venice are renowned for the beauty of their settings, their architecture, and artwork. The lagoon and a part of the city are listed as a World Heritage Site.
In 2014, 264,579 people resided in Comune di Venezia, of whom around 55,000 live in the historic city of Venice (Centro storico). Together with Padua and Treviso, the city is included in the Padua-Treviso-Venice Metropolitan Area (PATREVE), with a total population of 2.6 million. PATREVE is only a statistical metropolitan area.
Other Trips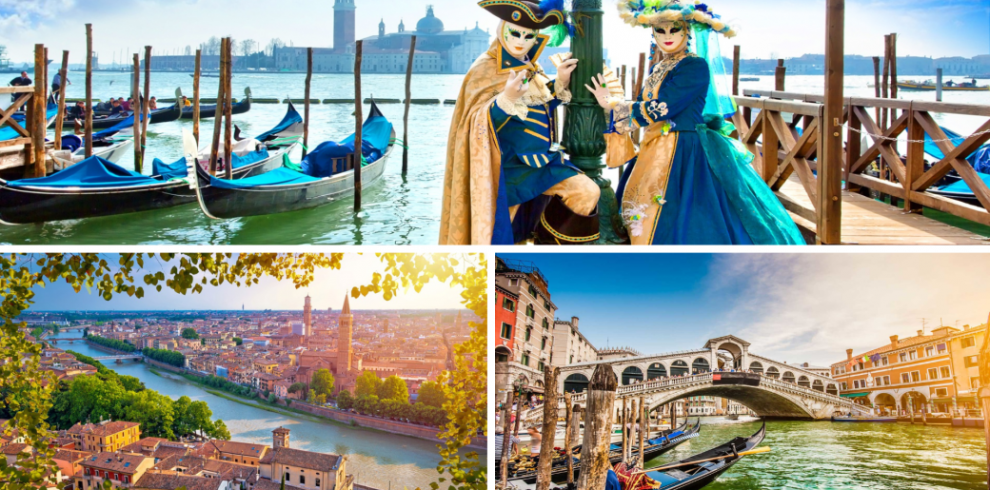 jeu. 01 févr. 2024 à 20h00 au lun. 05 févr. 2024 à 06h30 Vente de billets en ligne Ce voyage aura lieu UNIQUEMENT une fois...
Available through out the year:
Jan
Feb
Mar
Apr
May
Jun
Jul
Aug
Sep
Oct
Nov
Dec